Fire seal is a pre-mix coating for fire protection. It is based on a naturally available mineral and is utilized world over for various applications including fire proofing and thermal insulation. It helps in ensuring that each building and more importantly the people in it are protected in case of fire.
Gives 1 to 4 hours fire rating for max. of 1100·c
No toxic or hazardous fumes and smoke during the fire i.e Flame spread: 0, Fuel contribution: 0, Smoke developed: 0
Suitable both for interior or exterior environment
Extremely light weight
100% inorganic and non combustible
Asbestos free
Thermal shock resistance
Insoluble in water
Simple application
Excellent performance under cellulosic and hydrocarbon fire condition
Ideal for any size and any shpe of steel structure, suitable for complex profile also.
Only requisite water is to be added at site
FIRESEAL can be applied with spray gun or trovel on the substrate
All surfaces to receive sprayed fireproofing shall be free from oil, grease, dust etc. to ensure proper adhesion to the substrate
Required Thickness - Exact required thickness of FIRESEAL protection can be arrived at after knowing the dimension of the steel and the required fire protection which may vary from 1 to 4 hours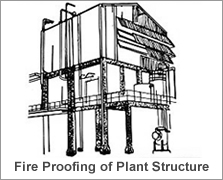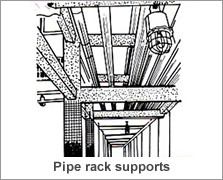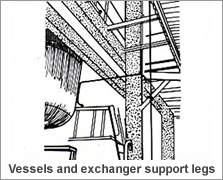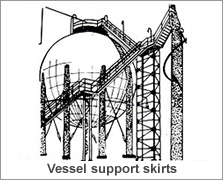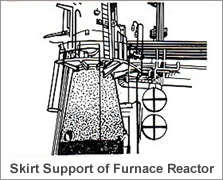 Oil Refineries
LPG storage vessel and the supporting structure.
Petrochemical Plants.
Offshore Oil Drill Platforms.
Chemical Plants
Airports
Defence
Lift ways
High rise Buildings
Cement Plants
Textile and Pharmaceutical industries
Corporate Offices
Parking Areas
"FIRESEAL" is tested for 4 hrs fire rating as per ASTM E 119 (American Standard) BS: 476 (Part 20 & 22) (British Standard) and IS: 3809, 1995 (Indian Standard) at (FRL) Fire Research Laboratory (CBRI) Central Building Research Institute (Uttaranchal) India and approved by TAC For upto 4hrs fire rating.