Products » Roof Insulation » Poromix
Poromix
POROMIX is a lightweight, 100% natural & environment friendly. It is very easy to use- just add water and it is ready. It gives versatility in design and high performance at a reasonable cost. POROMIX can be applied over a variety of roof slab or metal deck.
Advantages
Reduces A.C. power consumption up to 35%
It reduces unwanted heat flow
Increase building comfort
Need no maintenance
Retains insulating property life long
Everlasting with the building
Fire resistive thermal barrier
Simple application
Smoother Finish
Convenient packing Of 25kg
Good compressive strength
Economical
Residential buildings
Commercial complexes
R&D centres
High rise buildings
Pharmaceuticals
Textile units
Automotive plants
Power plants
Corporate
Offices
Hotels
Resorts
Cold Storage
Daries
Breweries etc.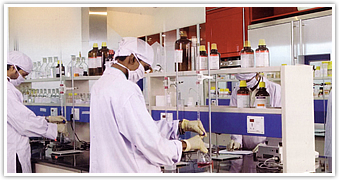 POROMIX can be laid over the RCC slab requisite water (approx. 30 litres/25 kg bag) should be added to dry POROMIX
Layer has to be laid over the RCC Slab, steel deck etc.
Water curing is required thrice a day in summer and twice a day in winter for 4 to 6 days.
Over POROMIX slab, a water proofing layer is a must.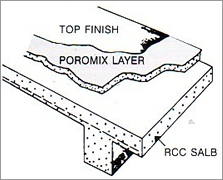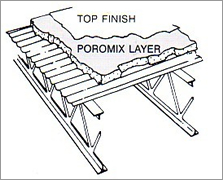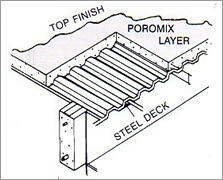 Layer thickness
U Value achieved in
BTU/(Hr)(°)Ft)
Consumption per
Sq.ft. in kg.
Approx. Reduction in Heat Transmission
rate through RCC Slab in %
2" (50mm)
0.18
2
62
3" (75 mm)
0.14
3
70
4" (100 mm)
0.11
4
77
#Considering rate of heat transmission U value = 0.47 BTU/(Hr)(°F)(Ft)2 for 4" (100 mm) thick RCC slab.
| Minimum compressive strength | 4 MPa per sq.mtr. |
| --- | --- |
| Maximum oven dry density | 480 kg per cu.mtr. |
| K value | 0.12 W/mK |
| R value | 1.2 per inch thickness |